Apr 10, 2020 • 35M
Audio Edition: The Pandemic Prevention Project Trump Gutted in 2019
Fearless reporting and analysis in audio form by Jonathan M. Katz. For written issues and to support the pod subscribe at theracket.news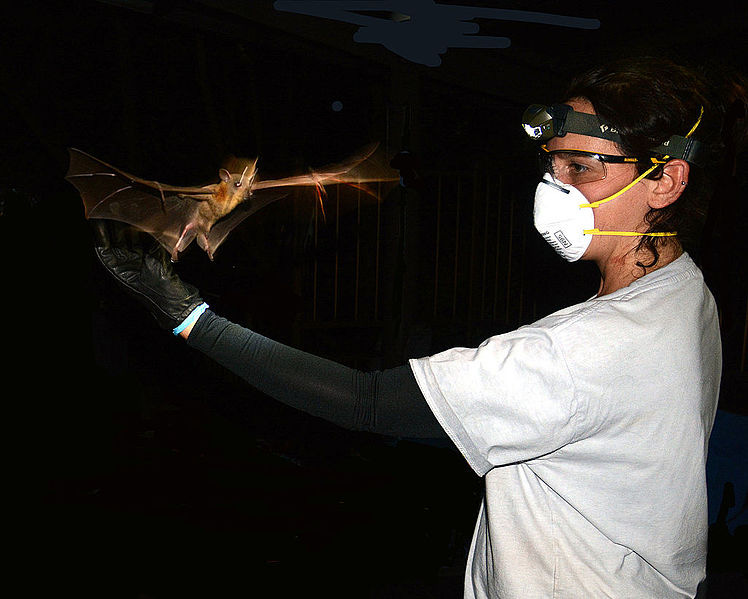 Trump has described COVID-19 as a problem that "came out of nowhere." "Nobody would have ever thought a thing like this could have happened," he said on March 26, as he steered his country to the worst nightmare of the pandemic so far.
That's a lie. In this audio edition of The Long Version, I talked with Dr. Jonna Mazet, the former global director of the U.S. government project to identify and prevent viruses from jumping into human populations. Trump shuttered that project in September 2019, three months before the virus was first detected in Wuhan, China—by scientists Mazet had been working with until the funding ran out.
You can keep independent journalism alive in this time of crisis by signing up for this newsletter/podcast at katz.substack.com or using the box below. You can also support it with a paid subscription, or check out my Patreon for more options.
Transcript (automatically generated, may contain errors)
Theme Music
Jonathan Myerson Katz:
Hello, and welcome to The Long Version. A newsletter by me, Jonathan Myerson Katz, which you can find online at Katz dot Substack dot com. That's K A T Z dot substack dot com. I hope everybody is doing well, away from other people to the greatest extent possible. These are frightening times. It is currently April 10th, 2020 and the coronavirus pandemic is raging in the United States of America. The new coronavirus is now the leading cause of death on a daily basis in the United States. The epidemic is worse here than anywhere else in the world. In just the city of New York alone, there have been more deaths than in any other country. And even if you don't buy those numbers, if you think that as is very possible, that China underreported the number of deaths in Wuhan city and Hubei Province you can't deny the fact that in New York there are unclaimed bodies being buried on Hart Island in the Bronx.
Jonathan Myerson Katz:
It's a nightmare. Donald Trump, the president of the United States in case you've somehow forgotten has said a number of times that this came out of nowhere, right? He said that on March 6th, a couple days later on March 19th, he said that this pandemic is something that just surprise the whole world, quote, "If people would've known about it, it could have stopped being in place. Nobody knew there would be a pandemic or an epidemic of this proportion." March 26, just a couple of days ago, he said nobody would have ever thought a thing like this could happen. He's obviously saying that to excuse his action, lack of action that has cost so many lives. But I think it's a statement that a lot of people can probably relate to, right? You know, for most of us, this does seem to have come out of nowhere. [That] it was hard to predict.
Jonathan Myerson Katz:
But he's wrong. There were people who were out there predicting this. There were a lot of people who had devoted their lives to trying to predict the next pandemic and more importantly, stop it or at least stop it from killing as many people as it otherwise could. And a lot of those people worked for the United States government. So I've written in the long version about the decision to shutter the National Security Council's pandemic response team for instance. You have also probably read about the fact that the Obama administration literally handed the Trump administration when it was coming into office in late 2016, early 2017 a playbook that had the word playbook stamped on the front about how to handle, you know, a potential viral pandemic. But the details are even worse than that. This one may blow your mind. It blew my mind. There was a program at USAID, the US Agency for International Development to identify potential viruses that could spread from animal populations into human populations with the explicit goal of preventing a global pandemic.
Jonathan Myerson Katz:
That project worked in about 30 countries around the world, including China and one of its partners where the virologists at the viral lab in Wuhan, the city where the COVID-19 pandemic would eventually start. That project was effectively shuttered by president Donald J Trump's administration in September, 2019. And of course the pandemic erupted in central China in Wuhan three months later. Now, a brief caveat, the PREDICT program was working with the scientists in Wuhan, but they were focusing in Yunan province in Southern China. It was somewhat limited because of a lack of funding under President Obama, but really under the Republican Congress that was in charge of funding it for the last several years. With more funding, it could have done even more than it already did. But of course it was completely unable to do anything once its fieldwork was shuttered in September, 2019.
Jonathan Myerson Katz:
So to get at the bottom of what happened, what might have been, what possibly still could be, I'm pleased and honored to have on the podcast today, dr Jonah Mozet for 10 years, dr Mazet was the global director of the predict project. And she is the executive director of the one health Institute of the university of California Davis. And if you stay tuned until the end of this podcast, I will have a comment from USA ID. Dr [inaudible], welcome to the long version. Thanks for having me. Thanks for being here. I wanted to, there's a lot I would like to talk to you about actually, but I want to start off by asking what was the predict project and what happened to it?
Dr. Jonna Mazet:
Well, the PREDICT project is a 10 year effort funded by us agency for international development where we built a consortium of people from the U S Canada and 35 low and middle income countries around the world to look for identify viruses just like this, SARS-CoV-2 in advance of their spilling over, understand the characteristics that might put us at risk, like what hosts and transmission interfaces. And at the same time we were sort of building what I like to think of as kind of a global immune system by training people in all of these countries to be ready anticipating this event and be able to jump into action.
Jonathan Myerson Katz:
You use the term spillover. What do you mean by that?
Dr. Jonna Mazet:
So spillover is, is what we think of when a a micro organism. We work mostly on viruses. Actually makes the jump from one host to another. And often in the host where it evolved, it won't have caused disease, but when it gets into a naive host, it may be able to cause disease. And so that's the spillover event is what we're after preventing. But even if we can't prevent all of those spillover events, we want systems to be ready and strong to be able to detect them early and control them at their source.
Jonathan Myerson Katz:
So basically in September 20, 19 fieldwork stopped like what, what, what, what exactly happened?
Dr. Jonna Mazet:
Correct. So we, we finish up with the field teams in the countries in September, 2019. So they were no longer you know, out in the field collecting samples from wild animals, people, domestic animals and they were no longer testing in the laboratory.
Jonathan Myerson Katz:
One of the countries that you were working in was China,
Dr. Jonna Mazet:
Correct. And we were working with the Wuhan Institute of Virology. They've been very instrumental in identifying this virus, the SARS-CoV-2. We had been working specifically on coronaviruses and worrying about coronaviruses all over the world. The PREDICT project discovered 160 new coronaviruses during its performance period. We were not working up in Hubei or near Wuhan. We were, we were kind of slated to work in Southeast Asia. So we were working in China, but on the just in Yunan province. So we didn't detect this particular one, but the project in China did detect more than 50 novel coronaviruses. And so, so they were ready at least to detect this one. I think what we've seen around the world is that the, the, the forward thinking side of looking for these viruses and being ready and being able to detect and diagnose them much quicker than, for example, what you saw with SARS, the original SARS proves that this can help. So it was days rather than weeks or months to get to the stage where we could actually do specific diagnostics. But we need to go so much farther because the rest of the systems as far as the healthcare systems policy, everything in most is not where it needed to be.
Jonathan Myerson Katz:
So the, okay, so, so fieldwork stops in September of 2019. At what, what, at what, what's the earliest date that we can say that the novel coronavirus that ended up becoming, you know, SARS-CoV-2 was detected?
Dr. Jonna Mazet:
So certainly right at the end of December, we know it was detected and the information was shared. The the virus itself was probably circulating quite some time for the course of the illness for those that, that were sick, that were identified as early cases for some time before that. But we don't have a definitive date.
Jonathan Myerson Katz:
So I mean, if you had been in place what might have gone differently, do you think it would've been possible that we would have, that you would have found the, the virus in October or November?
Dr. Jonna Mazet:
Well anythings possible, but we weren't working in that region of China.
Jonathan Myerson Katz:
Got it.
Dr. Jonna Mazet:
So unless we had expanded scope and had been working in that region of China, I'm not sure that the predict project itself would have helped with that. But what I'm super proud of is that the predict project, even though the teams weren't funded anymore, did help. Right. Then at the beginning of this whole then epidemic now pandemic did help in I think raising the flag in China, but then also in all of the countries surrounding China and in Africa. Frankly, the, our labs were the initial ones to be ruling out introduced cases before they're even first cases in places like Tanzania.
Jonathan Myerson Katz:
You guys were focused mostly in Yunan province, which borders Vietnam. Correct. and so why, why that province in particular?
Dr. Jonna Mazet:
Hm. So before at the beginning of the project, we used all the best scientific information we could find to target hotspots around the world where the most likely spillover events as we've talked about already could occur. Now they can occur anywhere, but we wanted to, you know, sort of target the resources to the highest likelihood locations. And we had to work with the portfolio of where USA ID wanted to and could make their investments. So when you overlay the scientific map with the geopolitical structure you come up with the portfolio, the best portfolio you can invest in as far as doing this work. And that took us to places with very specific characteristics where there's a lot of fever of unknown origin, where human populations are growing or changing the way they behave and interact with well the earth, but especially wildlife species. And then where there's high biodiversity. So there's a lot sources of viruses that we may not have seen in our evolutionary history.
Jonathan Myerson Katz:
The working theory, I mean, you obviously know much more about this so you can tell me about it. Is that the new coronavirus came from a bat, is that the idea?
Dr. Jonna Mazet:
Correct. Correct. So all of our work we, we certainly discovered coronaviruses in multiple species. And the reason coronavirus was we're sort of on our high risk list in our concerned list is that they seem to be able to be identified often in different species so that that gives us a hint that they're a jumper and this is known for other coronaviruses that were already known as well. So when we started the project, only a handful of coronaviruses primarily human pathogens and pet pathogens were known, but we dramatically expanded that and started to identify the ones that looked like they had multiple hosts that they could infect. So that's one of our high risk factors.
Jonathan Myerson Katz:
Do you wait for the virus to appear in a human or are you just picking, you're just picking up animals randomly and seeing if they're carrying viruses.
Dr. Jonna Mazet:
So just like I mentioned, what kind of, how you pick the countries where you're going to go. That's when we get into the countries. We work with, the ministry of health, ministry of agriculture, ministry of environment. Sometimes there's communication ministry and we get them all together and then we start working on the maps within the country to say where do those same factors I mentioned occur. And then we pick those sites where people are interacting in a either intimate or different way than they've interacted with in the past. So an example is certainly the wildlife farming all the way to wildlife, hunting to market, to restaurants some even live animal restaurants. So that was a certainly a very intimate, if you eat something that's about as much as you can get, right. So especially for the bat. Yeah, unfortunately. But but it's not just those, it's it's other interfaces that you might not think of. People farm, bat guano for example. So they're, they're attracting bats to their property in order to get their poop directly near their crops and put them straight onto the crops that go straight to market. So other things like going into caves that maybe humans have never been in to explore for minerals to make our phones better, faster, smaller. All of these things are high risk interfaces that we've been exploring and working with the communities.
Jonathan Myerson Katz:
In a lot of ways a US foreign policy was built on chasing guano around the world in the 19th century. So you're--you're in a long batshit tradition of U S government investment.
Dr. Jonna Mazet:
Yeah. [Laughs] Anytime to learn to do once it spills over. Now I think that's what we really need to strengthen. We need to keep going with this. We need to identify all the threats, but we also need to have a resilient systems that are ready for these detections hopefully before they spill over. And for the spillover events themselves to be able to ramp up the testing and all the things that we're, we're sort of suffering from right now.
Jonathan Myerson Katz:
And it's certainly predictable, I guess. No pun intended that, you know, China would have you know, it's an authoritarian government. They would have covered up, you know, some of the early cases. They, they, they were, you know, prosecuting or persecuting--both--whistleblowers. What was your experience like working with the Chinese government and do you, do you think that, how do you think they handled this so far?
Dr. Jonna Mazet:
Well, I have great relationships with scientists that I work with in China, which include George Gao, who's the head of the China's CDC is recently promoted to that. So my my, I guess support goes out to him in this tough time because I think you do, you, you can be, and we are here as well, challenged between sort of good communications public perceptions of what everyone is doing, including the government and and good science. And that's why I think podcasts like yours are so important that we get the good solid information out. I'm more worried, frankly, a citizen of this country right now about our own response. And we, we were slow getting out there and getting testing done and being ready so that we could have controlled it without these sort of more really strict measures.
Jonathan Myerson Katz:
Yeah. I mean, four years ago I read an interview that you gave to the Sacramento Bee where you said that our government is doing more than any other, any government in the world to prevent virus outbreaks. I mean, do you think that that's, do you still think that's the case?
Dr. Jonna Mazet:
We were, but not in our country. We were doing it in the other countries, which helped. I believe that they really helped for, this one gave us maybe a little bit of time and a, a bit of preparation. But I do think that we need a better streamlining system where we integrate the experts that might not be in government agencies, but work with them. For example, in academia in NGO research institutes, we need to be able to call upon them. We need our system to have a way to call upon them right at the beginning of these problems and to trust and integrate science back into our government. And I think that was a big mess, frankly.
Jonathan Myerson Katz:
I mean, do you, do you think that shuttering or, or dialing down the predict program in 2019 is a symptom, you know, symptomatic of, or indicative these larger issues with, you know, the failure to respond quickly to, to get out ahead of the virus this time around?
Dr. Jonna Mazet:
I mean, I can't, I don't know what was going on beyond behind the scenes, but I can tell you that from my perspective, human nature is such that we work on things, we make big investments. Personally, I make big investments of my own time and energy to see something work. And, and over time, if, if there's not a lot of receptive listening globally you know, it can be frustrating and people start to say, okay, well let's do something else for a while. I have no idea specifically within our U S government if that was happening, but I can say that, you know, we were starting to get much more sort of pushback and lack of interest over time, even though we were finding all the viruses and building all the systems because there were less outbreaks or, or less, you know, the, the concern about Ebola and Zika and other things had started to wane and that, that's human nature. I, it's a terrible situation to be in that it takes a tragedy like this to really get the world to listen again. But I hope that we will learn our lesson and never forget about this one.
Jonathan Myerson Katz:
Did, did that sort of lessening of interest when, when did that begin? Is that just when Trump came into office or was it true under Obama as well?
Dr. Jonna Mazet:
Oh, I, I, I don't know. I think it's, it, again, we see waxing and waning of interest with whatever's happening in politics and in the world. So there was interest when there was the Ebola outbreak in West Africa that seemed more scary here. But less interest, frankly, when there was Ebola outbreaks in DRC that have had them in the past. Certainly when Zika was coming through South America and up to our shores, lots of interests but then waning. That's just human nature and I'm not just speaking about in the federal government, so hard for me to know. Yeah.
Jonathan Myerson Katz:
I actually, my wife and I had Zika in, in 2016 so we had a lot of very personal interest at the time. Yeah. Say that again. You, you kind of---
Dr. Jonna Mazet:
Oh no, I was just, yeah. Commiserating and so you, you remember, I mean, I, I kind of liken it to lung cancer. People who are in families who have recent lung cancer experience tend to have many fewer smokers or no smokers. And then as the generations move on or you know, people forget and start doing it again because it has a lot of attractive. Yes. So it's very similar, once,
Jonathan Myerson Katz:
Once bitten, twice shy to use the veterinary term. When you were working w--when you were doing fieldwork with PREDICT were you guys coordinating at all with the national security council's pandemic response team?
Dr. Jonna Mazet:
We certainly were. So when we've found a virus, for example, we discovered a new Ebola virus. And when we discovered that virus before any evidence of spillover we went straight to the governments where we found the viruses. But we also immediately put that information into the hands of the national security council and put that into a briefing. And we saw a response there for things like that.
Jonathan Myerson Katz:
So what year, what year was that that you found the new Ebola?
Dr. Jonna Mazet:
Oh, shoot, you're gonna test me, I think it was three years ago now. So yeah, I can send you infomration,
Jonathan Myerson Katz:
It's like 20, 2017 ish, so yeah.
Dr. Jonna Mazet:
Yeah, yeah.
Jonathan Myerson Katz:
So this time when you know, you're not doing fieldwork anymore, but you're still in touch with, with your colleagues in China, in Wuhan, like the, the, the pandemic response team wasn't there at the national security council anymore. So who did you, who did you call at the white house or where, wherever to say, Hey, there's something going on here. We should be paying attention to it.
Dr. Jonna Mazet:
Uh huh. Well, again, on this one we were sort of in that extension phase and not working with our country teams any longer when, when it was recognized. So it was more unofficial channels I would say because the, the relationships with the countries had been completed. So some of us had direct, you know, communications, texts with people. And then we absolutely were following our other partner who is also a partner on PREDICT the ProMed mail detections and responses. So, so the information was coming in from a lot of places and going up the chain. But whether, you know, I don't know how they handled it internally,
Jonathan Myerson Katz:
But when you say that you were sharing this information up the chain, you mean that USAID?
Dr. Jonna Mazet:
Yes. We would send it through USAID for them
Jonathan Myerson Katz:
And then it was just sort of up to the aid, USAID administrator or whoever to share it with somebody else.
Dr. Jonna Mazet:
Yeah. Whoever would have been the briefer for the NSC previously.
Jonathan Myerson Katz:
Okay. And is that, is that how it worked when the NSC team existed? Was it w w you went through the chain of command at USAID and they reported to the,
Dr. Jonna Mazet:
yep.
Jonathan Myerson Katz:
Okay.
Dr. Jonna Mazet:
Definitely.
Jonathan Myerson Katz:
But you don't know who they talked to or if they talked to anybody.
Dr. Jonna Mazet:
This time?
Jonathan Myerson Katz:
This time, yes.
Dr. Jonna Mazet:
No, I don't know. And I don't know how they were briefed, you know.
Jonathan Myerson Katz:
I mean it, I mean that, and again, I'm like a complete outsider here, but it seems like you know, that that coordination mechanism at the national security council was really important for making sure that like all of these people from all these different things, you guys are working overseas at aid. The CDC is, I guess also working globally but maybe more focused on, on the United States. And then all of the other agencies, Homeland security, DOD, everybody could sort of communicate through that central node. And when that node went away in 2018, that coordination was also lost. Right?
Dr. Jonna Mazet:
I would assume, but again, yeah.
Jonathan Myerson Katz:
Yeah. I was looking back at some previous interviews that you gave, you know, obviously before all of this and you were saying that you thought that for basically like three point $5 billion over 10 years we could, you could find basically not all of the zoonotic that's the right way to pronounce that, right? Okay. Yeah. You couldn't find all of them, but you could find most of them are the most important ones.
Dr. Jonna Mazet:
Correct. So thanks for mentioning, I mean, what I think many of us in this space are advocating to do is have a, a bigger coalition of the willing and hopefully the whole world is willing now to find these viruses, understand, again, the hosts, the interfaces, all the things we need to reduce our risk and to also begin to be able to gather information for forecasting which viruses might be next. And and whether or not we need to preemptively think about therapeutics and th and prevention like vaccines. So in order to do that, we really need a huge group and we're, we're calling that the global virome project. And and there are some of us like the PREDICT scientists who are immediately willing to sign on. We're getting emails now from all over the world of people who are willing.
Dr. Jonna Mazet:
But it's kind of a how do you do that? How do you finance that at the same time as responding to a pandemic? And I, and I think probably we just need to build the momentum and then get after the business when everybody's safe. That said, what we were able to do with the predict project is really to intensively sample a few species to understand how much it would cost to find all the viruses in those species. And then we could project that an estimate what it would cost to find all of the viruses for all of the mammalian and waterbird hosts where influenzas tend to come. And some of the other viruses tend to come from waterbird hosts. So we could estimate that cost. And it's, it's a big number. It is in the billions. We could do a huge amount of work to find most of the really known to be dangerous viral families for just over a billion dollars for that three and a half billion.
Dr. Jonna Mazet:
We could find almost every virus that you're likely to have the opportunity to come into contact as you get out, sort of into the rarer and rarer viruses. Of course those are harder and harder to find, so they get much more expensive to find those that you could go up to a little over 4 billion and try to find all of them. But I guess those ones at the end past the three and a half billion Mark, we think are, are so rare and so hard to find or come into contact with that they're very unlikely to be spillover risks. So we're not advocating for going all the way out there. But even if you took a $4 billion number, that is only 10% of what it costs to respond to the first SARS. And we know that the, which was about a $40 billion response, we know that we're in just our country in the trillions now, right? So we're dropping it down to, you know, single digit percentages of what it would cost to, to know and be ready much more ready for these viruses. Is, it's a completely reasonable number.
Jonathan Myerson Katz:
Yeah. I mean it's a couple, it's a couple hundred million dollars a year, basically.
Dr. Jonna Mazet:
Exactly. All over the globe.
Jonathan Myerson Katz:
Yeah. And I mean, and I mean, of course these things they become clear in, in, in hindsight. But it wasn't, it didn't take hindsight for you to realize that this was a big threat that needed to be addressed ahead of time. Right?
Dr. Jonna Mazet:
No, but it was a big concern and criticism that we're getting. We actually had two teams independently work on the economics to understand and I, I use the sort of my more back of the envelope, you know, feasibility with our discussion just now, but our, our current team that that's working amazingly on the economics that started before this outbreak again before the price tags went so high because of the pandemic and just using the, the more recent ones that we mentioned like SARS and MERS, even then the cost of doing the project, what you would only need to see a 0.3% reduction in impacts to all of these outbreaks to pay for the whole project.
Jonathan Myerson Katz:
Wow. I just want to ask you very briefly, just about yourself and your career were, were you interested in, in, in diseases and epidemiology when you started studying veterinary medicine or, or did that come later?
Dr. Jonna Mazet:
You know, I started because I wanted to save species. It was really about conservation for me. And so I really probably I, before I had kids and stuff, I didn't care about people such as, I'm sorry to say, but I really wanted to save species. And by doing that I ended up working like you on a lot of emergency events outbreaks, oil spills. I, I worked with the state of California to develop their wildlife oil spill response, some urgency system. And then I was recognizing and working with again in great collaborations recognizing some terrible diseases that our Marine wildlife were getting from living close to coastal communities and seeing runoff or pathogen pollution coming in and killing them. But by the way, those things were also killing people with HIV AIDS and other vulnerable parts of our population. And that really got me directed towards this kind of work.
Jonathan Myerson Katz:
That's fascinating. So yeah, we covered a lot of ground. Is there anything that I didn't ask or that you would like to, to talk about?
Dr. Jonna Mazet:
I still want to make sure we understand that what everyone is doing, sheltering in place and keeping distance is very difficult. And it again affects certain parts of our society even more heavily. I really am feeling for the folks who are hourly workers who may be losing their, their whole livelihood or you know, kids that can't go to school and get their, their school meals and things like that. So you know, it, I never started this thinking that you know, that comprehensively. And so I, I also think this terrible situation we're in, this pandemic is reminding us how interconnected all things are and that we are citizens of the whole earth and that we need to behave like that.
Jonathan Myerson Katz:
Well said. You know, again, like talking about things that are not necessarily intuitive to everybody. You know, the idea that scientists working on the other side of the ocean you know, swabbing bats could keep your kids in school and keep you from having to miss work or getting sick because you were forced to work. That's something that a lot of people wouldn't necessarily think about, but it's, it's, it's how the, it's how the math works, right?
Dr. Jonna Mazet:
It is, it is. Yeah. And our economy is going to be recovering for quite a long time because of it as well.
Jonathan Myerson Katz:
So thank you to Dr. Mazet. After I spoke with her, I reached out to USAID for comment. I had a couple of questions. I wanted to know why PREDICT's fieldwork was defunded in 2019. When they, when, when Dr. Mezat and the PREDICT staff informed them about the emergence of the SARS Cove to virus virus who they had communicated with up the chain. And I also want to know about the, the next bidding cycle. A USAID spokesman essentially declined to answer any of those questions but they sent me a statement noting that PREDICT was just one component quote, "of USAIDs investments in global health security and accounted for less than 20% of the agency's funding in this area," unquote. I'm not sure if that's a good piece of information or bad that they, that they were not funding it adequately.
Jonathan Myerson Katz:
And they gave me a statement that said that they are currently developing a "Stop Spillover" project that will focus on strengthening national capacity to develop, test and implement interventions to reduce the risk of spillover. And that they are confident that that project will eventually allow the world to Mount stronger and more effective responses to epidemics and pandemics, including COVID-19 and possibly reduce the chances of their recurrence. They are planning to look at applications this spring and to make an award by about September.
Jonathan Myerson Katz:
The last thing that I will say is this would be no breaking news bulletin into listeners of this podcast or readers of The Long Version newsletter. But look, the US government has done a lot of bad things in the past, including more, you know, recently under President Obama and, and certainly under President Trump. But the same kind of expertise in the same kinds of just incredible wealth that has allowed the United States to say, develop and then drop atomic bombs on civilians. Does allow it to do important things that protect lives and being put in good, capable, competent science-velieving hands that don't treat the government as a personal piggy bank for one man and his cronies could do things like detect pandemics before they start and keep us from living out nightmares like the one that we're living right now, and nightmares that could possibly be even far worse in the future. That is all for now. Thank you very much for listening. Please check out The Long Version at Katz dot Substack dot com. Thanks for listening. Stay home. Wash your hands.
Theme Music
Photo: University of Kent, under Creative Commons License