'An utter disregard for human life': COVID comes to Trump's concentration camps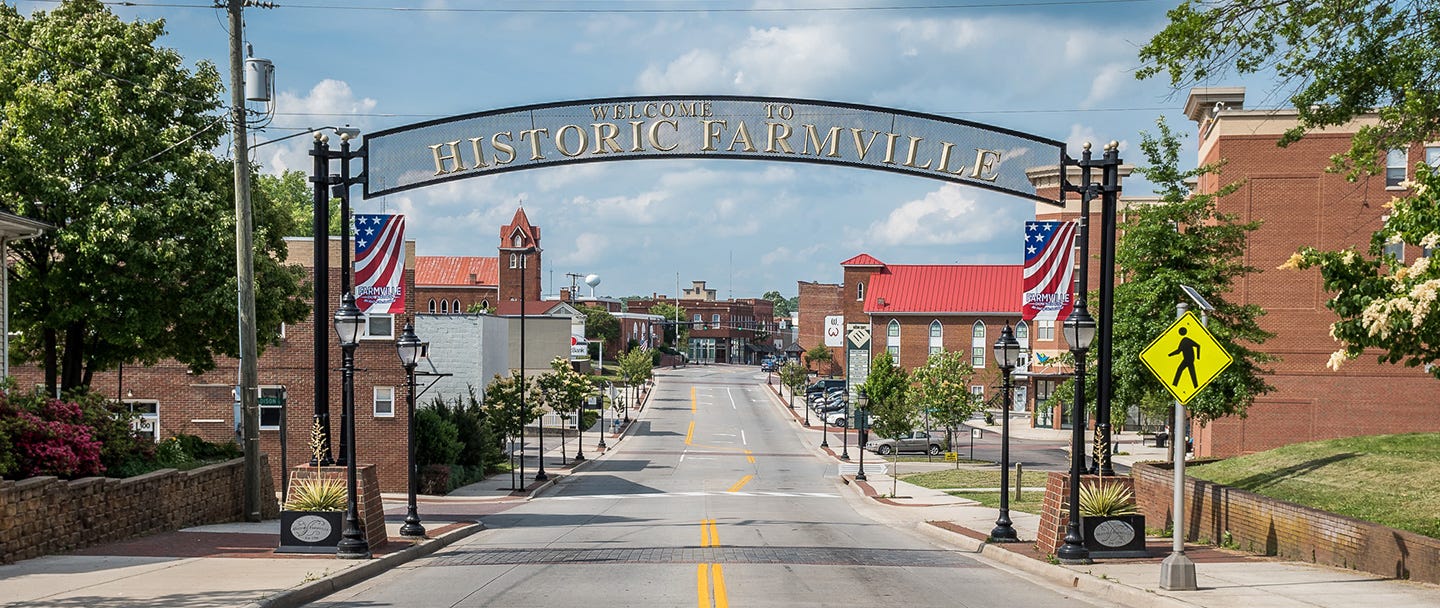 Welcome back to The Long Version, a newsletter that puts the news in historical perspective by Jonathan Myerson Katz.
As of early June, there had only been a few COVID-19 cases in the immigration detention center in Farmville. ICE made sure to fix that.
On June 2, Immigration and Customs Enforcement agents transferred 74 immigrants and refugees from Arizona and Florida—two of the biggest hot spots in the country—to the central Virginia facility. Within weeks, the Farmville inmates were experiencing the telltale symptoms: extreme fatigue, fever, shortness of breath. The sickest were taken to a hospital offsite, where they were confirmed to have the disease. Then they took them back to Farmville.
ICE tried to keep the situation under wraps. Lawyers and activists had been trying to get a small number of Farmville detainees with heart disease, asthma, and other high-risk conditions released since shortly after the pandemic reached the United States. An outbreak of mumps had occurred in the facility in 2019; at that time, the immigrant detainees refused to eat meals from the cafeteria, worried that unwashed utensils and plates they are forced to eat with were allowing the disease to spread.
Then, last week, Jeffrey Crawford, the director employed by the local private contractor that owns the camp, revealed the truth in a court filing. As of July 2, nearly every one of the 360 immigrants being held in the facility had tested positive for COVID-19. Only 19 had tested negative. Eighty results were still pending.
'If we die, are they just gonna disappear us?'
It is impossible to say whether other ICE or Customs and Border Protection facilities are being ravaged at the same rate as Farmville. According to the statistics at ICE.gov, 22,340 people are currently being detained by ICE. Of those, they say just over half have been tested, and 1,110—including the Farmville cases—have tested positive. The second-highest number of ICE-reported active cases is at the Bluebonnet Detention Facility in Texas, with 155.
Activists who work with the detainees inside the Otay Mesa Detention Center outside San Diego tell me that because of ICE's lack of transparency they doubt the official numbers there: just four active cases and one detainee death.
It is impossible to trust any numbers from the Trump administration, especially when it comes to both COVID-19 and the persecution of immigrants. All indications are that ICE has been negligent, if not deliberate, in spreading the disease: An investigation by the Marshall Project and the New York Times tracked 750 domestic ICE flights and 200 international deportation flights, some of them carrying people who were sick with coronavirus, between March and June.
"There is an utter disregard for human life that's happening," Adina Appelbaum, a lawyer and program director for the Capital Area Immigrants' Rights Coalition, which represents some of the Farmville detainees, told me. "It's a public health crisis that ICE is completely responsible for."
One Farmville detainee told the lawyers that a cellmate was so sick they couldn't eat; the guards left trays of rotting food piled in the corner. Another, left in isolation and deathly ill, said he had screamed for help for ten minutes, until his lungs gave out.
The lawyers haven't visited the facility since social distancing started in March. Appelbaum said that some aid workers are doing guided meditations with detainees by phone to make sure the detainees can still breathe deeply.
The camp guards have responded with repressive violence. Crawford said in his sworn testimony that the ICE agents have twice doused inmates with pepper spray. Spencer Ackerman, a national security correspondent for the Daily Beast, reported that on June 22, the guards responded to a detainee who did not eat a meal and refused to rise to be counted by rushing in body armor and riot gear and firing a "warning shot" over the feverish detainees' heads.
"They put us in here to let us die," one man told the Daily Beast. He said a fellow inmate asked him: "If we die, are they just gonna disappear us or something? They can't do that!"
"Shit, yes they can," the detainee replied.
Hades, Purgatory, Hell
ICE says that it "has taken important steps to mitigate the spread" of the virus in its facilities. In a statement to a local news station, it defended its decision to move 74 people from infection hot zones to a new facility as part of an effort to "promote social distancing whenever possible."
Virginia's two Democratic senators, Tim Kaine and Mark Warner, have twice written the acting secretaries of Homeland Security and ICE, Chad Wolf and Michael Albence asking for transfers to be halted and to answer questions about their COVID-19 response in detention facilities.
Neither Wolf nor Albence has responded to the senators. But it's unlikely either one cares. Neither has bothered to be confirmed by the Senate, as the law requires. Wolf is busy defending the use of unidentified federal shock troops to intimidate and kidnap U.S. citizens off the streets of Portland, Ore.
As I've written many times before in The Long Version, facilities like Farmville—many of them built under Bush and Obama—have grown into a system of concentration camps, the agencies that run them further emboldened by the Trump administration to further its white nationalist agenda. (For more information, read here.)
In any system of camps, dating back to the Spanish reconcentrados of Cuba's 1895 Independence War, and the first U.S. concentration camps during our annexation of the Philippines soon after, detainees getting sick and dying is a feature, not a bug. As Hannah Arendt wrote, in any kind of concentration camp—including those in non-totalitarian systems like the United States—"the human masses sealed off in them are treated as if they no longer existed, as if what happened to them were no longer of any interest to anybody, as if they were already dead."
The threat is not limited to the Farmville detainees either. At least 22 employees of the detention center have also tested positive for COVID-19. They can leave and spread it to family and others. By allowing a coronavirus hotspot to fester, ICE has put all of central Virginia at risk—including themselves.
CAIR's lawsuit is stuck on appeal. If any help is coming, it will take a lot more people taking an interest in those still living inside.
Thanks for reading. Sign up to get The Long Version in your inbox right here:
Jonathan Myerson Katz is a journalist and the author of The Big Truck That Went By: How the World Came to Save Haiti and Left Behind a Disaster. His next book, Gangsters of Capitalism, looks at the life of Gen. Smedley Butler and the rise and fall of America's empire. Follow him on Twitter @KatzOnEarth.
Photo: farmvilleva.com