Update: Return to the Wild
A real live event tommorow! (With livestream info included.)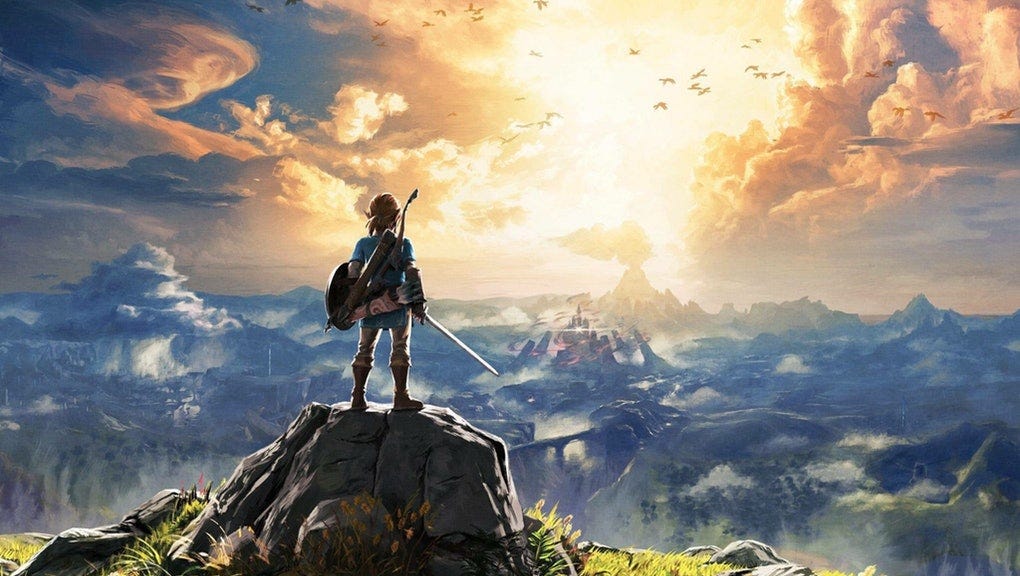 Hello everyone. First off, thank you all for your support. Ever since I broke the news of my recent stroke, you've responded with an outpouring of love, encouragement, and humor, which has done wonders for my outlook and recovery. I apologize for not getting back to everyone just yet. But please know that I've read and appreciated every one of you. Community means everything, especially at a time like this.
I have spent much of my convalescing in the company of family and video games, which offer the thrill of solving problems on screens while offering confrontations with ghouls more fun and satisfying to beat than Rudy Giuliani. But while I am not quite ready to leave Hyrule behind just yet, the real world calls, and I'm finally feeling fit enough to answer.
Tomorrow (Thursday), at Duke University, I'll be appearing with Andrea Pitzer (whose One Long Night is a must-read), and Roxana Bendezú of Migrant Roots Media for a panel on Concentration Camps: Then and Now, moderated by Brian Goldstone. Info on the event's location for those of you in North Carolina is below.
For those of you elsewhere, there will be a livestream available at 6 p.m. eastern time, using this link:
I'll be trying to speak with some lingering aphasia and a bit of a stutter. Will do my best. I'm happy most of all to be out, traveling, and getting back on my game, to talk again about this important and worsening issue.
Here's the info for those of you who might want to come: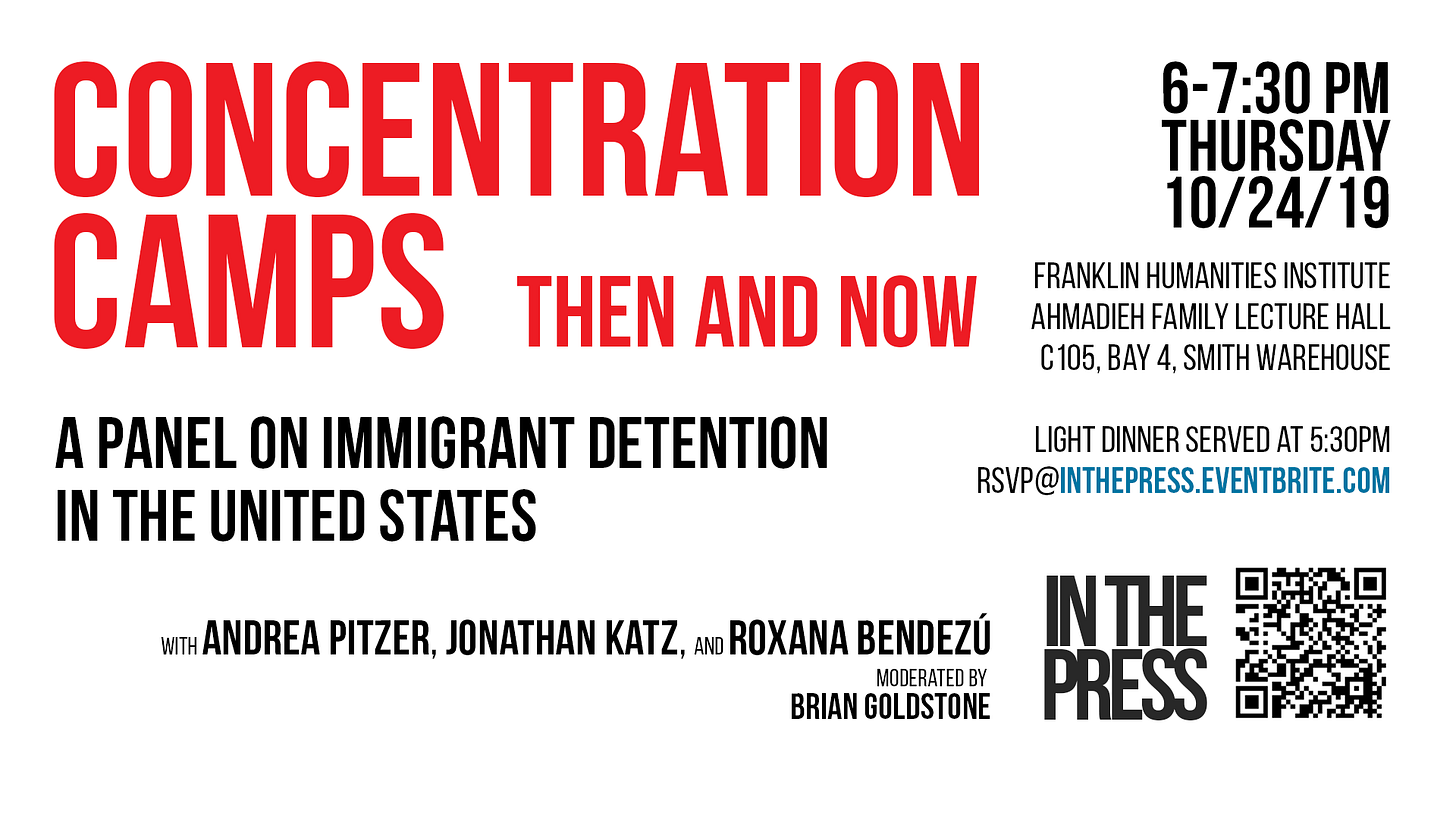 Thanks again to everyone. Hopefully I will get back to doing regular newsletters before long.
Jonathan M. Katz is a freelance journalist and author. My next book, Gangsters of Capitalism, traces the origins and contradictions of American empire. Follow me on Twitter @KatzOnEarth.